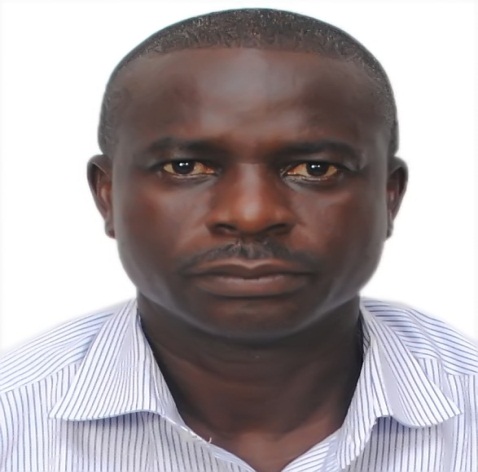 HOD's PROFILE: Department of Special Education
Olufemi Aremu, FAKOLADE
B.Ed.; M.SW, M.Ed. & Ph.D.
ACADEMIC STATUS
Senior Lecturer
AREA OF SPECIALIZATION
Special Education, Social Welfare of Special Needs Children, Gifted & Talented Education and Rehabilitation of Special Needs Persons.
OFFICE ADDRESS:
Department of Special Education, Faculty of Education, University of Ibadan, Nigeria.
PROFILE
Dr. Olufemi Aremu Fakolade was born in Surulere, Lagos State on the 14th of May, 1971. He had his primary education at Baptist Primary School, Agbo Malu in Apapa, Lagos.  His secondary school education was at Baptist Grammar School in Ilora, Oyo State.
Dr. Fakolade later proceeded to the University of Ibadan in 1990 and graduated in 1994 with a B.Ed. Degree in Special Education.  He returned to the same University in 1997 and 1999 for his Master's Degrees in Social Work (M.SW) and Special Education (M.Ed.) respectively.
He joined the Department of Special Education as an Assistant Lecturer on the 24th of August, 2001 and became a Senior Lecturer in 2011.  He is presently the Acting Head of the Department of Special Education, since 1st of August, 2016.
Dr. Fakolade belongs to some professional and learned societies, these include: International Association of Special Education, International Association of Gifted and Talented Education, International Association of Creativity and Innovation in Education, National Association of Special Education Teachers, National Centre for Exceptional Children (NCEC).
He has served the Faculty as the Sub-Dean (Undergraduate) between 2005 -2007.  He was also the Staff Adviser to the Faculty of Education.
Dr. Fakolade has published wide in both local and international journals.  He has also travelled far and wide for Conferences and workshops.  Among some of the places he has travelled to include: Canada, Poland, Croatia, Ghana, and United Arab Emirates.