Students'association: Department of Guidance & Counselling
---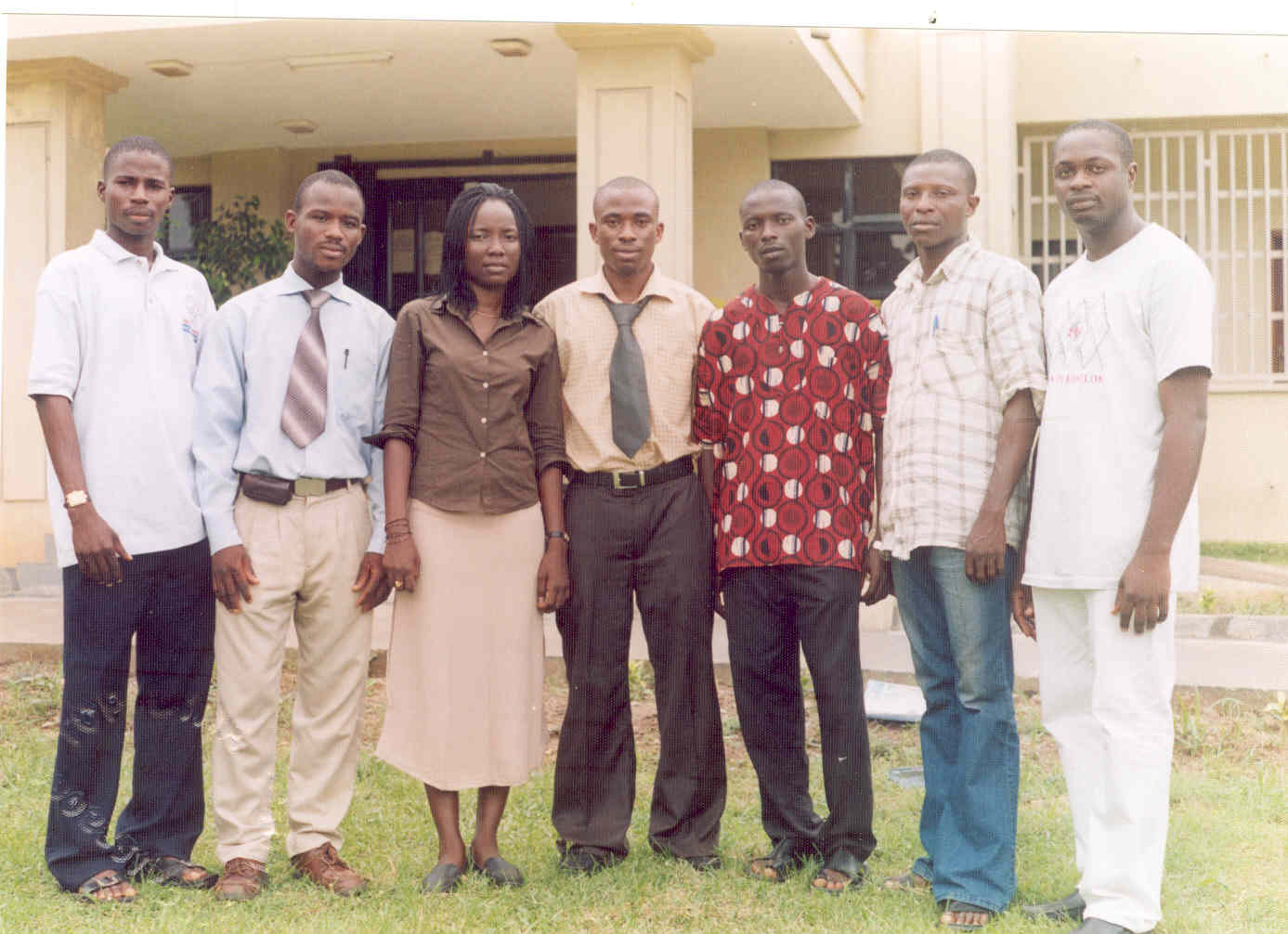 STUDENT COUNSELLORS' ASSOCIATION OF NIGERIA
It is universally acknowledged that every department usually has a students association to cater for the affairs and welfare of its members in conjunction with the department as a whole.
The Student Counsellors' Association of Nigeria, U. I. Cater (SCASSON) serves as the student body under the department of Guidance and Counselling University of Ibadan.
The activities of SCASSON as an entity has commenced since the inception of the department in 1976.
Its affairs is also regulated by a constitution and guided by the motto "Towards Adjustment and Self Fulfillment".
AIMS & OBJECTIVES
All members of SCASSON U.I. Chapter shall hold in a strict allegiance the following aims and objectives.
To encourage and promote harmonies interactions between student, staff and the university administration.
To promote the social, cultural, intellectual and recreational interests of its members
To faster the interests of its members.
To promote and encourage good healthy citizenship among members of the association irrespective of nationality state of origin
To promote the educational and social advancement of members of the association.
To faster unity and co-operation with national body in pursuance of their aims and objectives.
To facilitate the dissemination of Guidance & Counselling Literatures and knowledge among members and where necessary, the public by way of conferences symposia, lectures, publications and researches.
To broaden the usefulness of the study of Guidance & Couselling in Co-operation with other Guidance and Counselling department within and outside the country
MEMBERSHIP
There are 3 types of membership of SCASSON. These are
These include all certificate, part-time and fulltime diploma, matriculated
undergraduate (both external and regular) and post graduate student in the
department
These include those who have distinguished themselves in the field of Guidance & Counselling. The conferment of this honor is done through a motion to the effect supported by not less than 2/3 majority of the D.C.C.
These include past members of the association who contributed immensely towards the development of the association and humanity at large.
Recent Past SCASSON Executives
| | | | |
| --- | --- | --- | --- |
| Executives | 2004/2005 | 2005/2006 | 2007/2008 |
| President | Onipe Marian | Idowu Agida Dipo | Umukoro Simon |
| Vice President | Azeez Fatai | Gbenga Afolayan | Scott Bukola |
| Gen. Sec. | Idow Agida | Adegbite Isamail | Ogundokun Kunle |
| A. G. S. | Akinpelu umi | Ogunbode Paul | Ezeali Chijoke |
| P. R. O. | Adighibe Ndidi | Azubike Precious | Abiona Ayodele |
| Fin Sec. | Alarape Bolanle | Onwuta Chinlo | Olutunde Olufemi |
| Treasurer | Adewusi Ololade | Olutunte Olufemi | Olubodun Opeyemi |
| Welfare | Okezirume Friday | Adoko Kate | Oke Sunday |
| Sport | Kelekun Tosin | Sarayi Hafiz | Adebowale Mutiu |
| Social Director | Olumowo Toyin | Umukoro Simon | Mac-Ake Boma |
| H. O. D | Prof. Uwakwe | Prof. Uwakwe | Dr. Mrs. Falaye |
| Staff Adviser | Dr. Osiki | Dr. Osiki | Dr. Aremu |
| Deputy Staff Ad. | | | Mr. Oparah |