Dr Nwazuoke I.A.
---
Personal Profile Page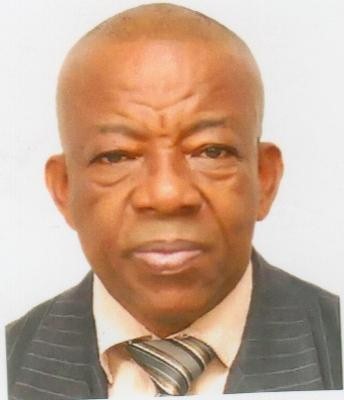 Prof. Ikechukwu A. Nwazuoke
DESIGNATION / POSITION: Professor
QUALIFICATIONS AND INSTITUTIONS ATTENDED WITH DATES:
(1) B.A. (Educ/Eng) University of Nigeria, Nsukka, 1974-1978
(2) M.Ed University of Ibadan, Ibadan, 1983/84 Session
(3) Ph.D University of Ilorin, Ilorin, 1985-1989
AREAS OF SPECIALIZATION:
1. Special Needs Education
2. Creativity
3. Gifted Education/Special Education
MEMBERSHIP OF ACADEMIC ASSOCIATIONS:
Member, National Council for Exceptional Children
Chairman, Special Education Research Group
Member, Counseling Association of Nigeria
Member, National Association of Special Education Teachers
Member, Association of Librarians for Persons with Visual Impairment
Research Supervised:
PhD: Giwa, O.Y.: Cognitive and Social Variables as Correlates of Hearing Impaired Students' Learning Outcomes in Integrated Science
PhD: Eni-Olorunda J.T.: Effects of modeling and shaping techniques on educable mentally retarded childrens reading skills and attitude towards reading in Ibadan
M.Ed. Olunloye, Kadiri: Age and Sex Differences in Career Selection Among Creative JS III Pupils
AREAS OF CURRENT RESEARCH/ES:
1. UBE: Inclusive education and children with special needs.
2. Differential effectiveness of different instructional models on fostering creative behaviour among pupils in inclusive contexts.